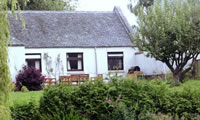 Arranging a mortgage can be time consuming and complex and we will consider many things including some of the following:
Is taking out a mortgage the right thing for you to do at the moment
Do you have a big enough deposit (a small deposit will mean that the interest rate you pay will probably be higher)
Do you need a guarantor or family member to be included on the mortgage to help you get the mortgage you require
Is shared ownership/equity the best or only way to proceed
What fees are involved and can we help you to reduce these
Taking all your circumstances into account in finding you the best and cheapest mortgage rate and therefore always looking at the bigger picture
Using a mortgage adviser will save you a lot of time and effort as we will do all the hard work for you and if you do have a problem with the lender, you can ask us to sort this out for you.
Also see:
Mortgage Enquiry Form
Mortgage Calculator
Our business grows through referrals from existing clients who like and trust us and are happy with the service we provide and are therefore confident to pass on our contact details to their family and friends.
Keen Hallifax & Associates Ltd
Mortgage and Protection Consultants
15 Hatch Lane, Chingford Hatch, London E4 6LP
Telephone 020 8503 3050

Mortgages made to measure.